Explore some of the best and worst office design trends
---
As companies establish themselves and start to scale, they seek office space that will accommodate and inspire their workforce, boost productivity and foster a positive environment in which to innovate. Many up-and-coming companies may feel obliged to keep pace with the latest office design trends, but they can be an important consideration if these decorative elements can positively impact your working day.
It can be hard striking the balance between an aesthetically pleasing place to work that also meets a growing team's needs. We look at some of the best and worst office design trends below, to provide you with a bit of inspiration – and a few cautionary tales!
The Good
Stretching our legs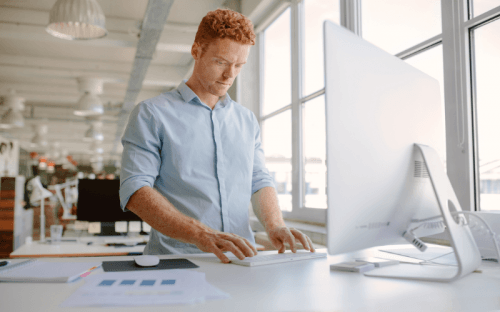 Once viewed as a trend only fit for global mega businesses like Google, the benefits of a standing desk have made it a trend that is here to stay. Standing up while you work, even in an office job will lower your risk of obesity, improve your mood and even add 2 years to your lifespan.
Bringing the outside in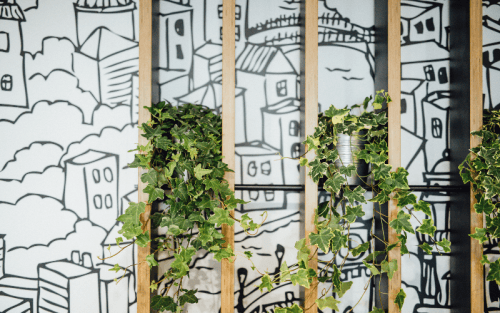 It may not be ground-breaking information that plants improve productivity and happiness in the office, but many companies are taking their greenery seriously these days! At StepSpace it was important for us to incorporate plants into the building and we achieved this by adding cascading potted plants to wall features, creating an outdoor feel in the office.
Power to the people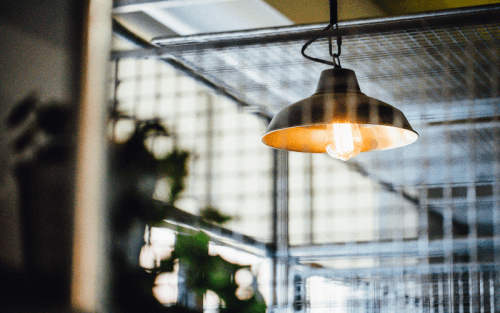 Temperature and lighting controls that are easily monitored give your employees power over their working environment. Improvements in technology have made this easy to incorporate into any office layout. A simple yet effective idea that we have incorporated in the StepSpace offices.
Using art to set the mood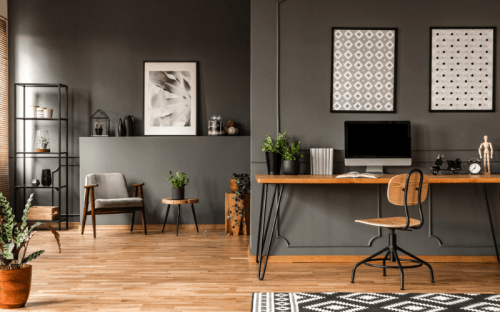 Just like the home, adding art around your office can really transform a room. Be strategic with your selections and try to pick things that reflect your brand's identity and ethos. The correct art can stimulate creativity and motivate your employees.
Communal collaborative space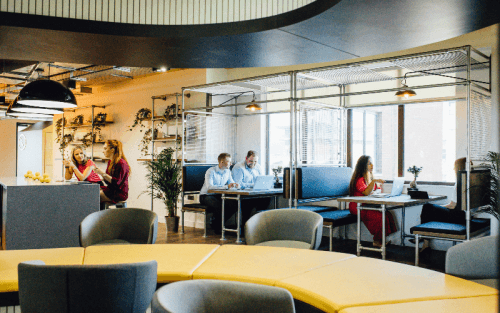 Communal areas that encourage workers to chat effortlessly increase collaboration and creativity in employees. StepSpace have achieved this with a custom curved partition which weaves through the common space acting as a soft boundary corridor to private offices. We have celebrated communal spaces by centralising them and placing private offices around the peripheries.
The Bad
Industrialising the office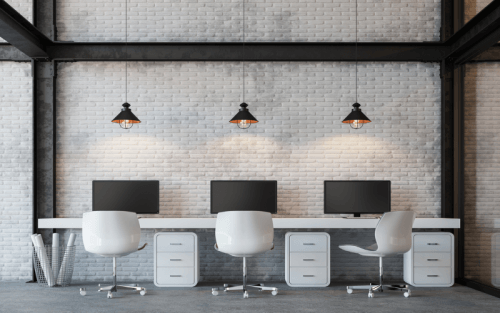 The trend for exposed brick, unpainted walls and chrome has seen a huge increase in recent years, particularly in Belfast. This may be trendy but if not done correctly, this style can create a cold office environment that looks shabby very quickly.
Novelty slides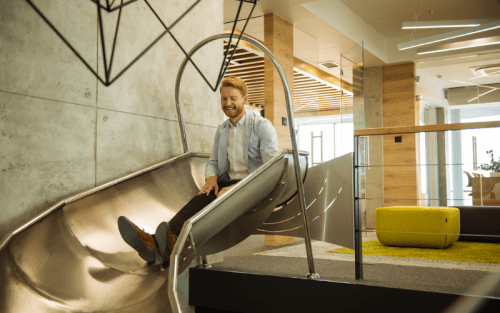 Employees desperately trying to insert some fun into their working environment have opted for slides instead of stairs to get from A to B. Trendy but not very practical? The novelty will soon wear off and you may have been wiser spending money elsewhere.
Monotonous desk layout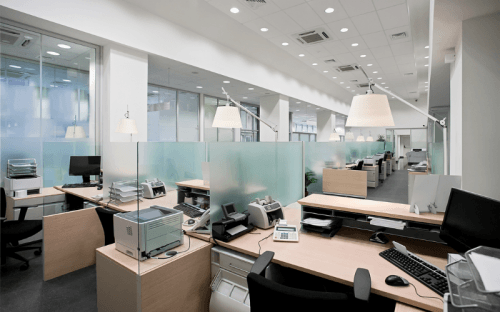 There is little less motivating than a long row of drab looking desks. This even happens in an open-plan office where everything begins to look the same. This creates an uninspiring environment that often makes employees feel claustrophobic and trapped in work.
Mirroring a home environment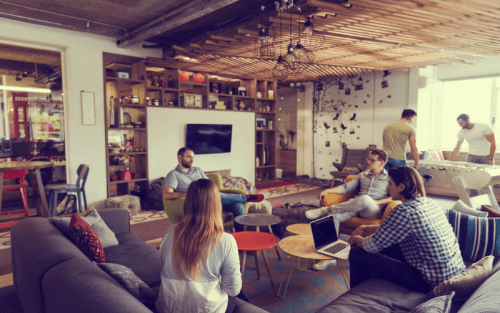 You want staff to feel comfortable but not necessarily at home. Some hip companies have created space that makes you feel like you could work in your pyjamas. This can negatively impact your employees motivation and productivity as the atmosphere created isn't one they are used to working in.
Nowhere to hide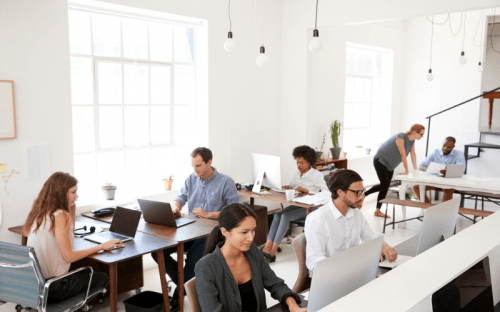 The past 5 years you have probably heard people praising an open office design as the desired . We have no issues with this (check out our amazing open space offices) but we also understand that privacy is important in the workplace. We offer separate pods when you need to make an important phone call and private meeting rooms to give our tenants privacy when they need it.
Trends can come and go but is important to choose an office design that suits your business. StepSpace acts as a fully flexible growth space, designed with collaboration and growth at its core.
The design of the StepSpace offices was created with a varied selection of employees needs at the forefront.  Communal spaces to spark those lightbulb moments between co-workers and private offices giving them an escape when they need to meet a deadline. Take a look at the space and see how your company could fit in.